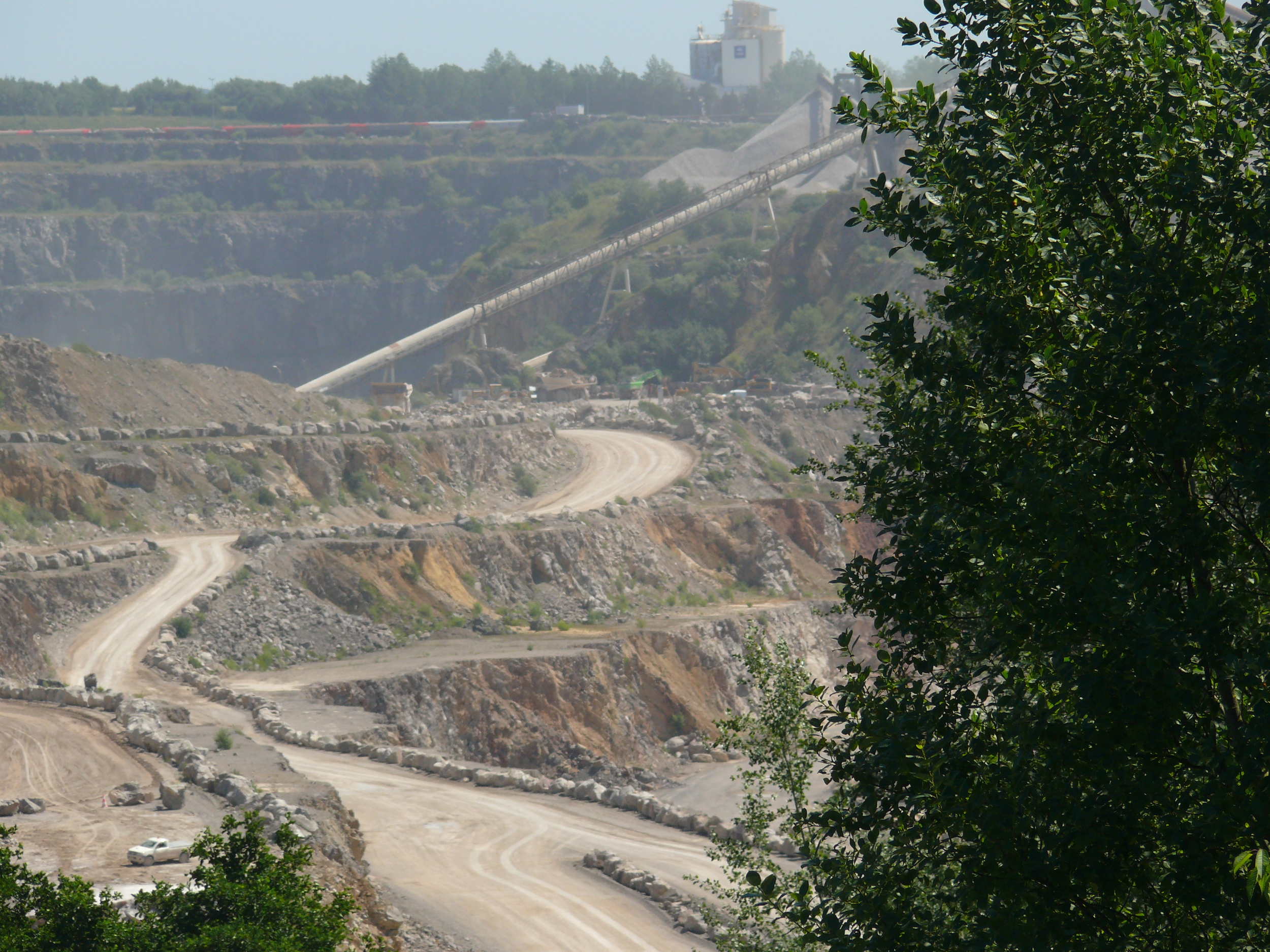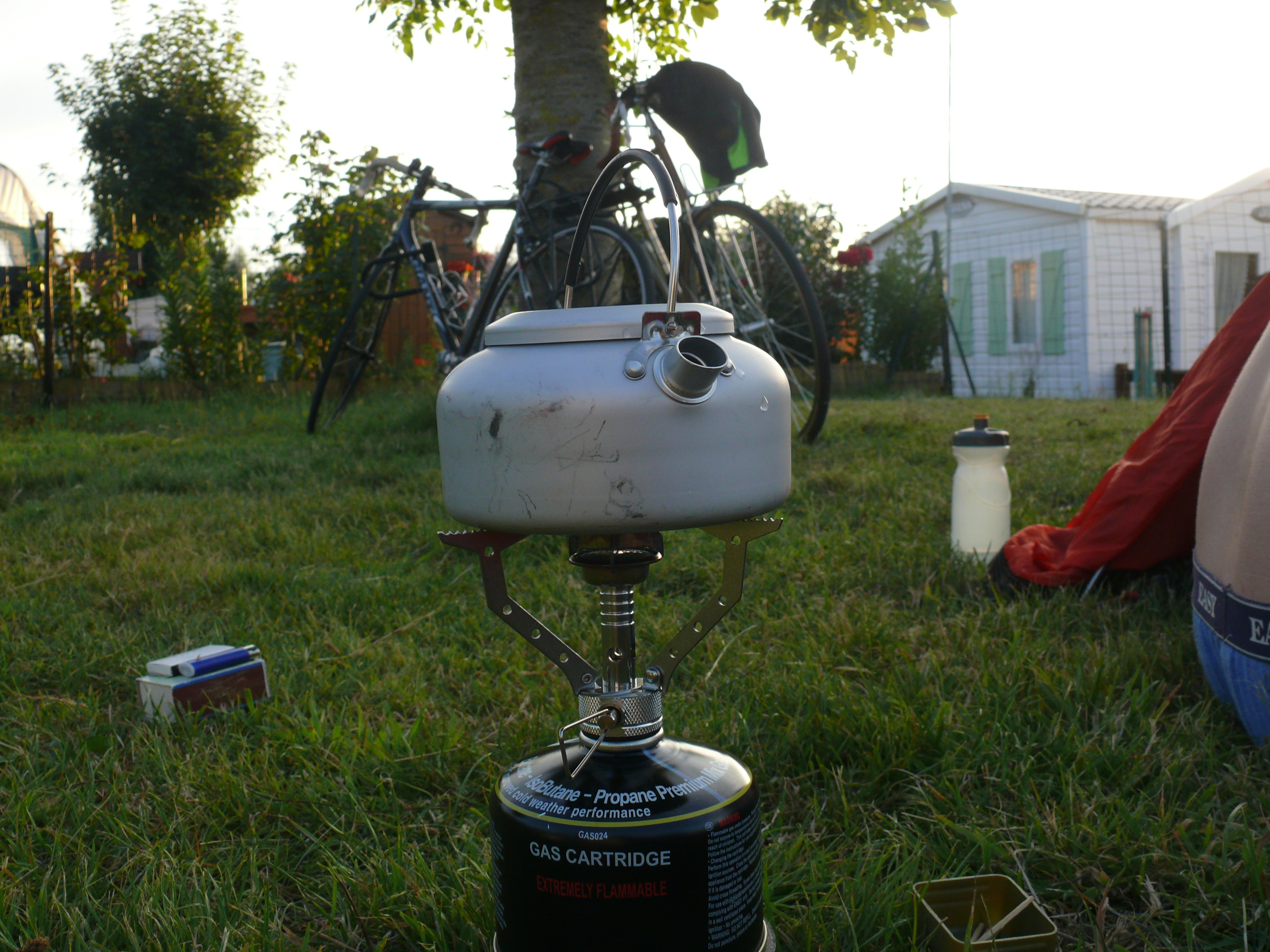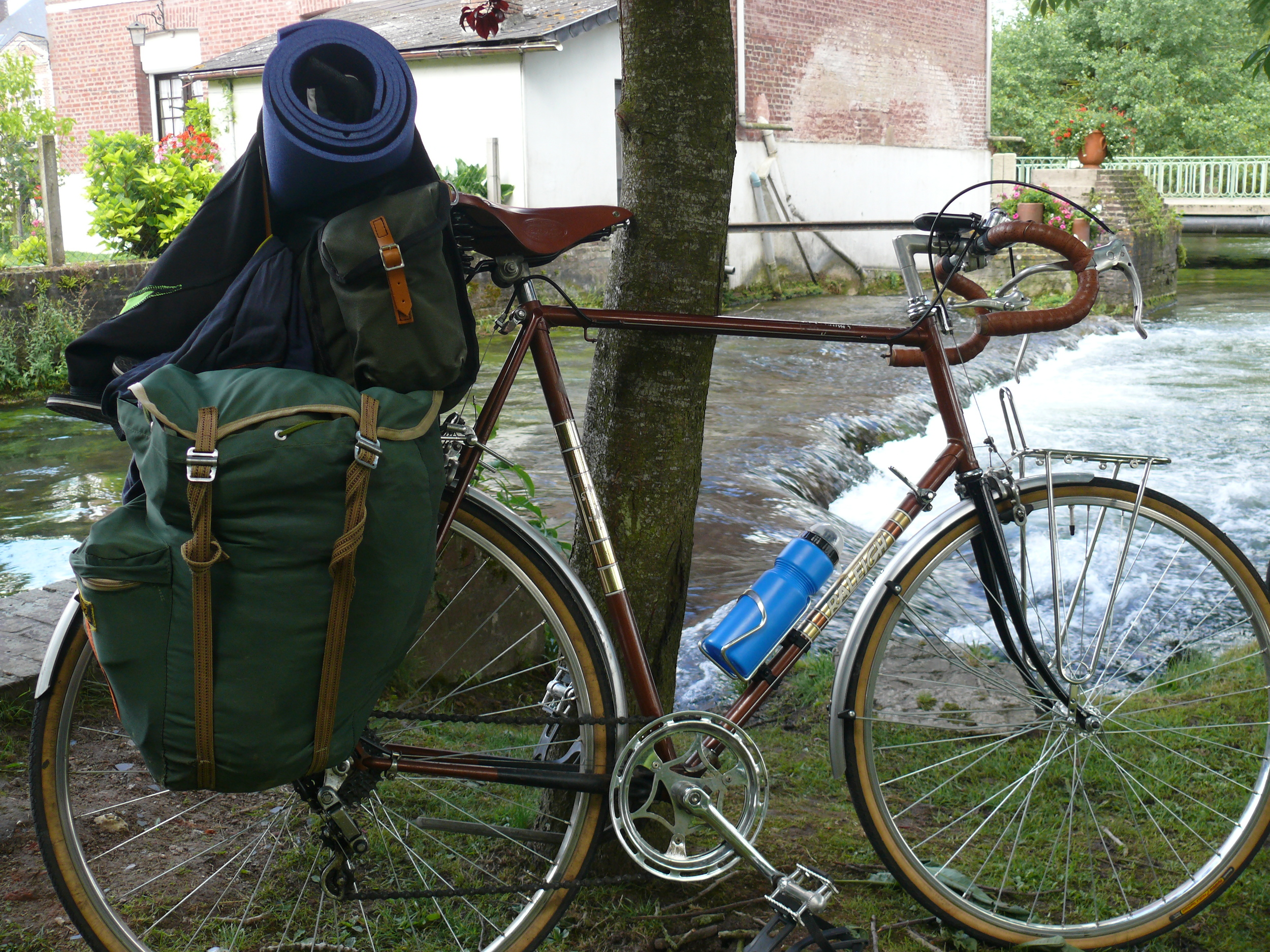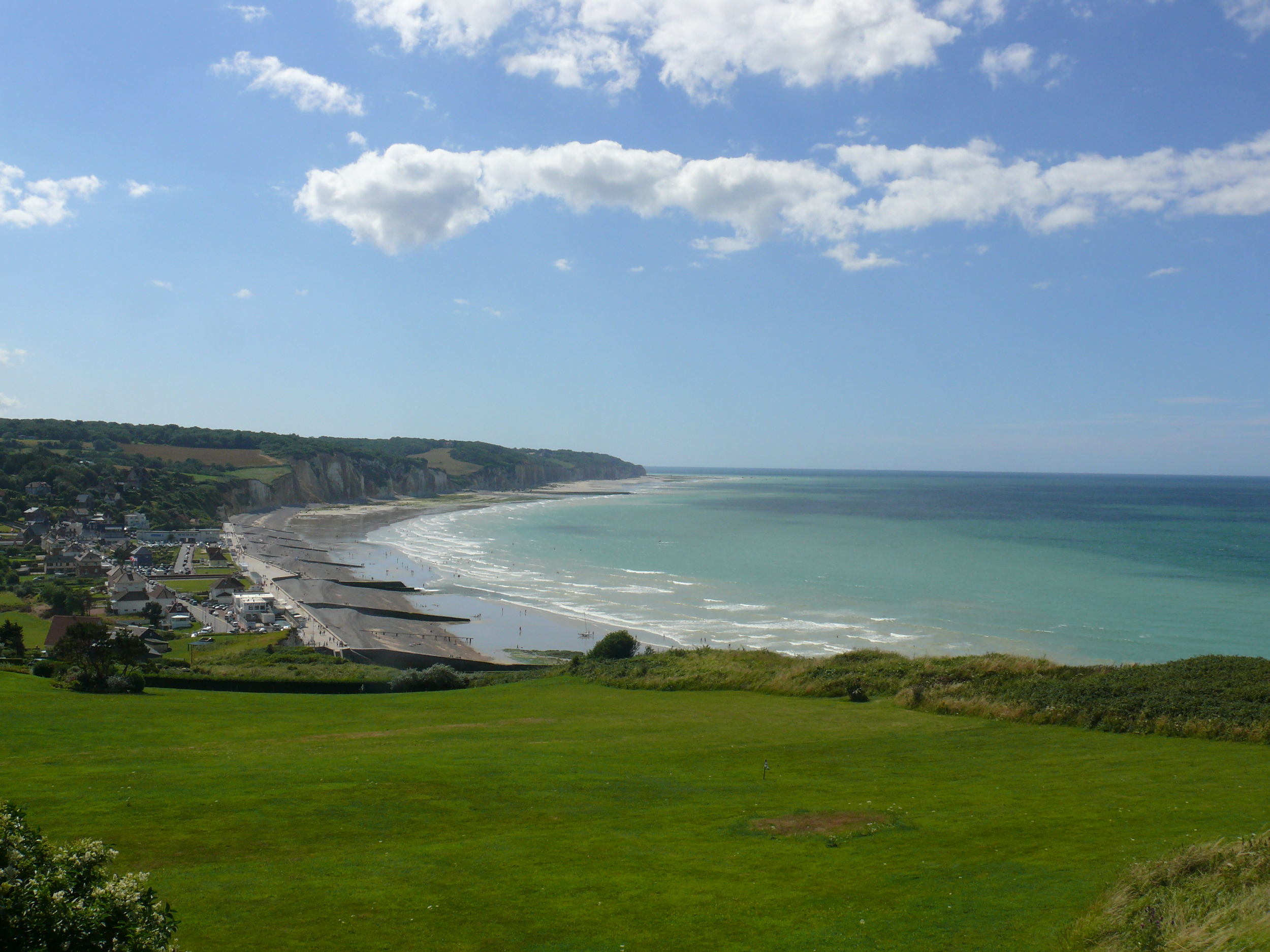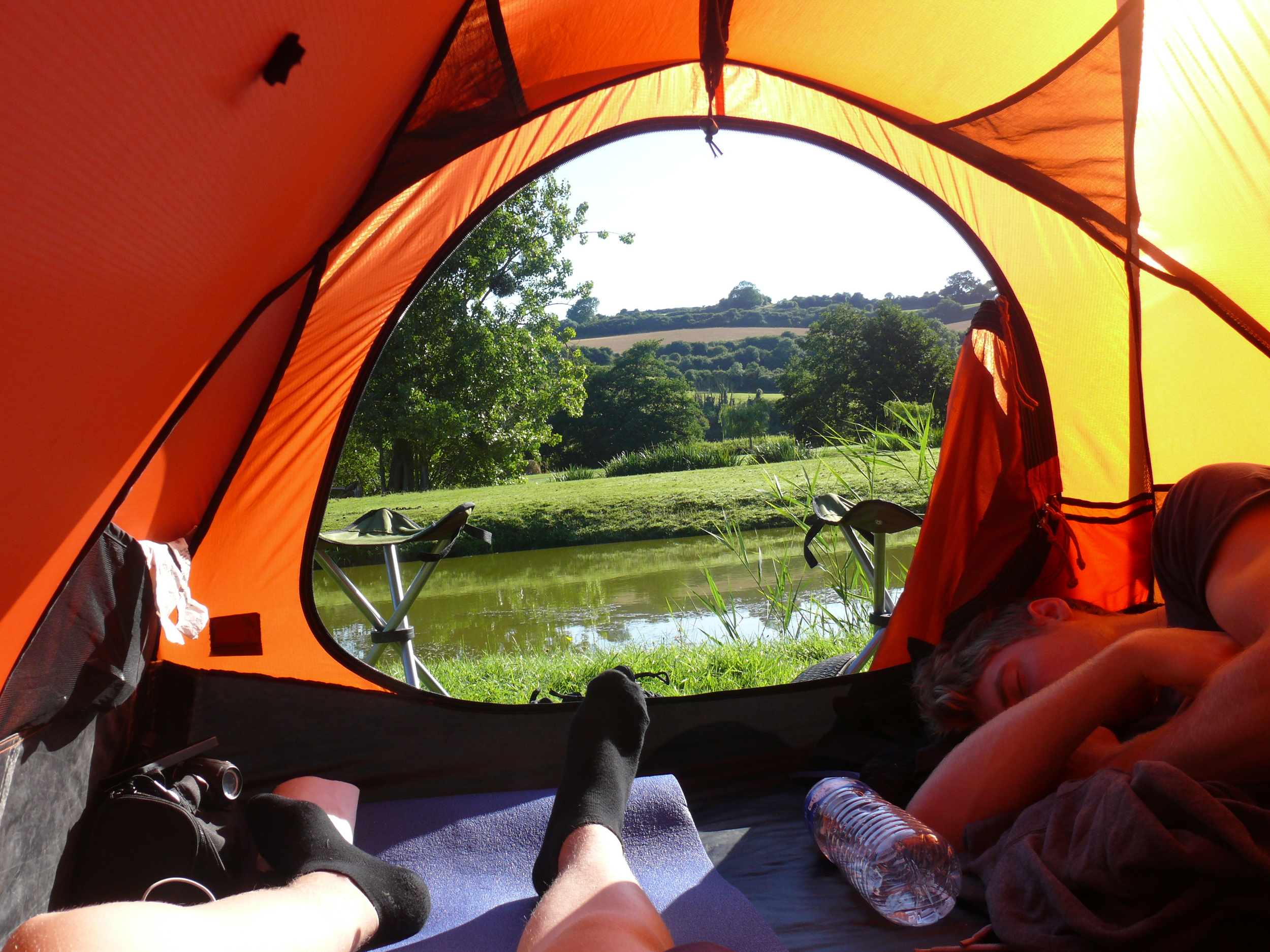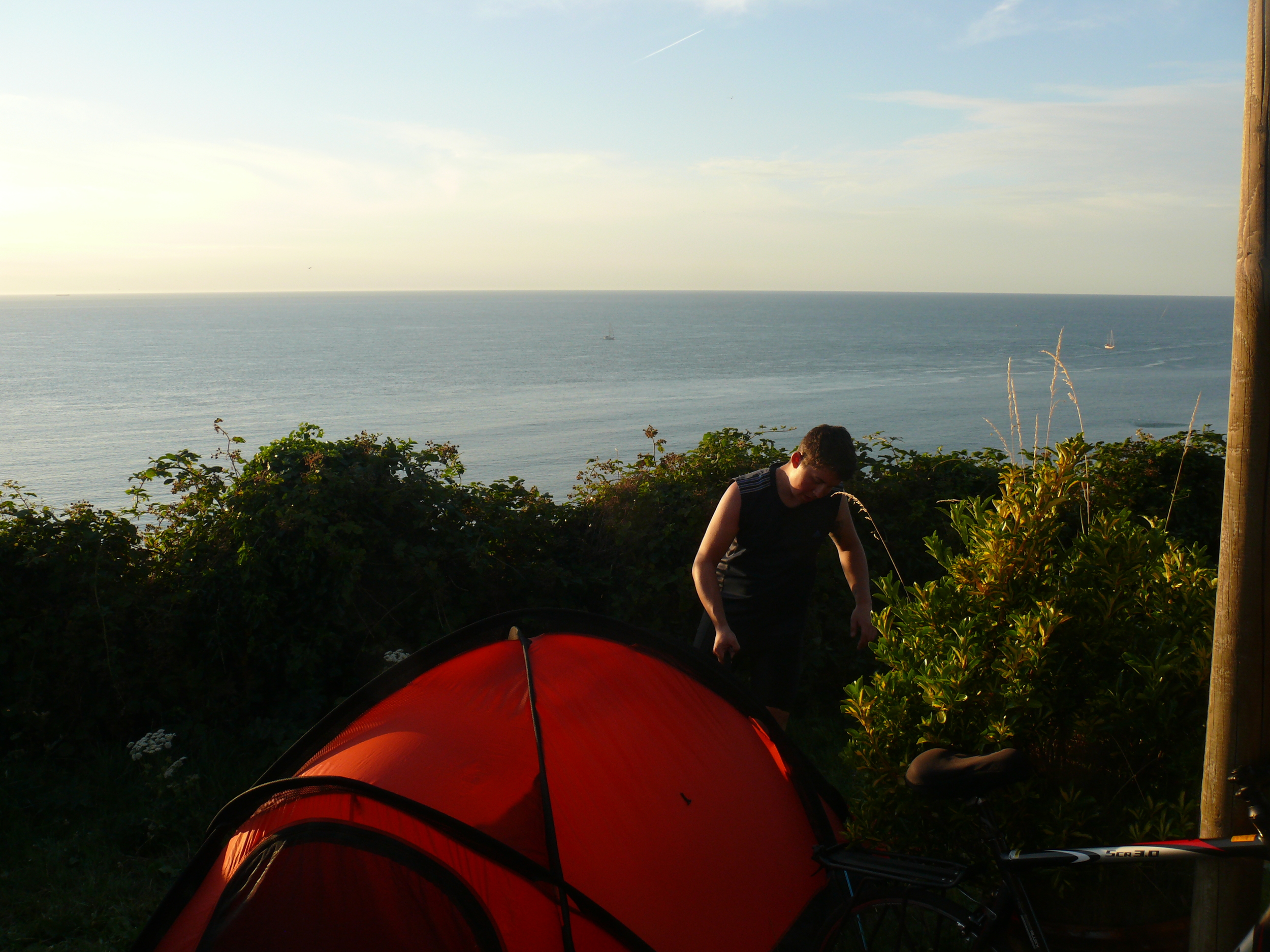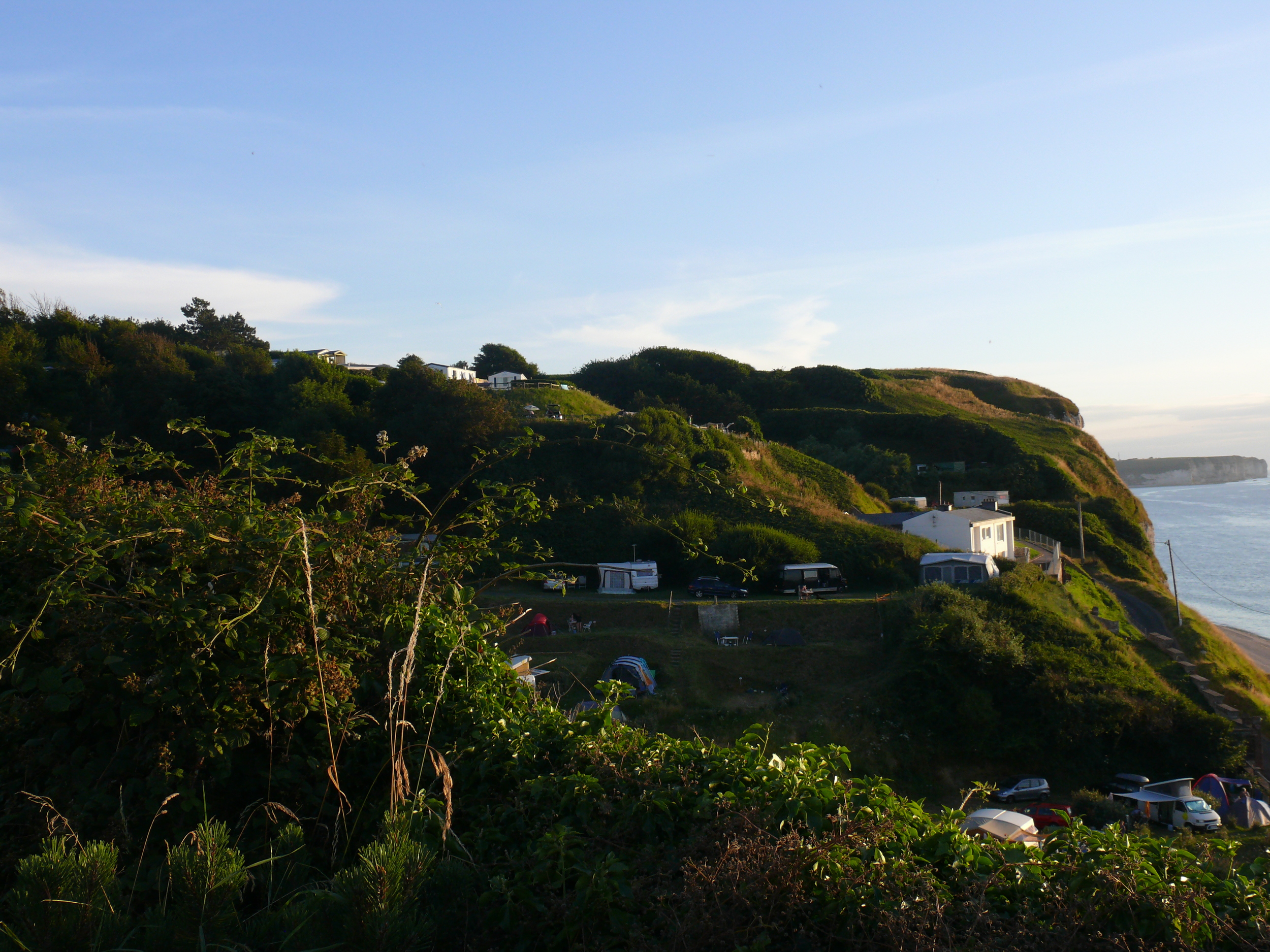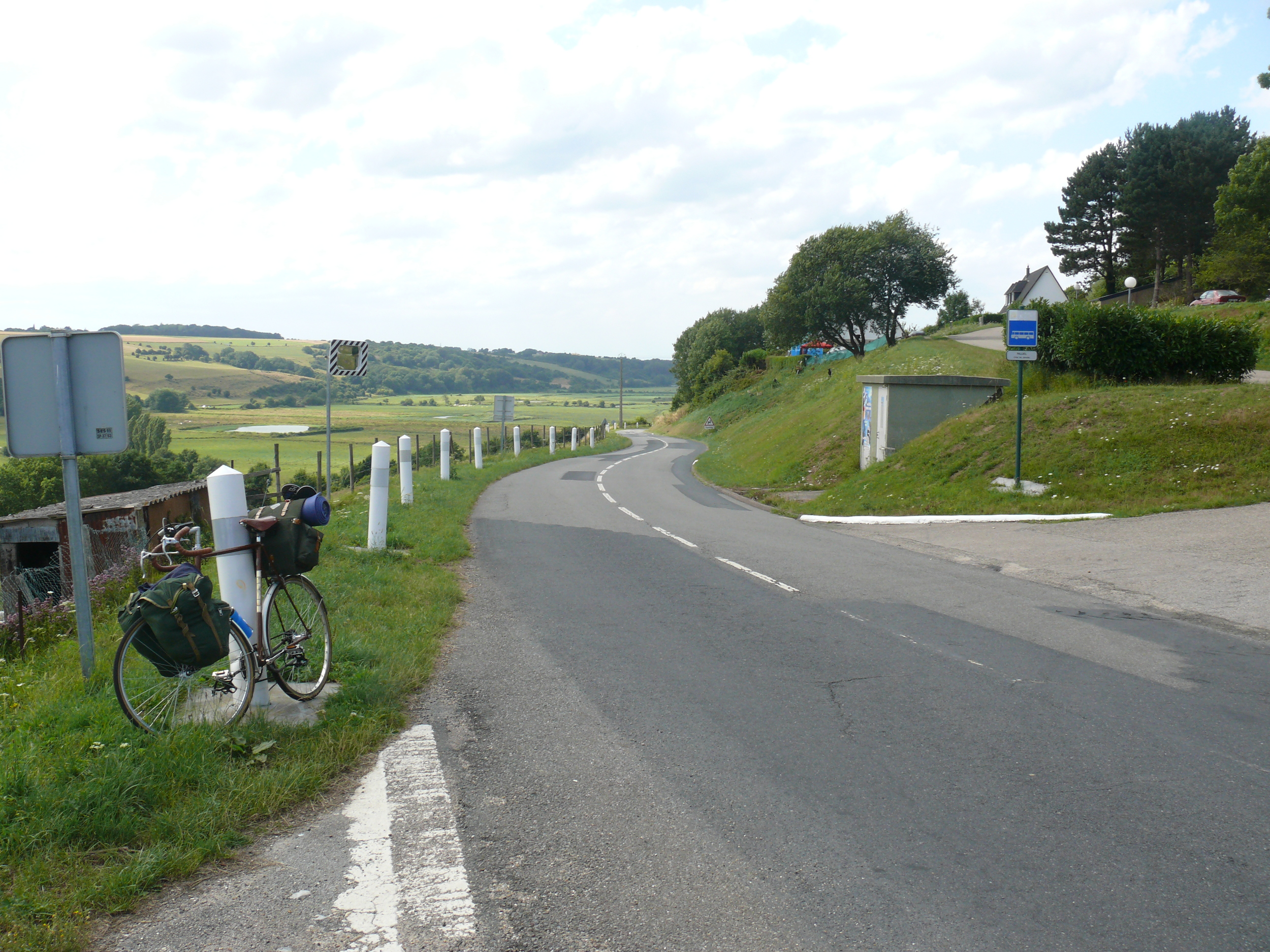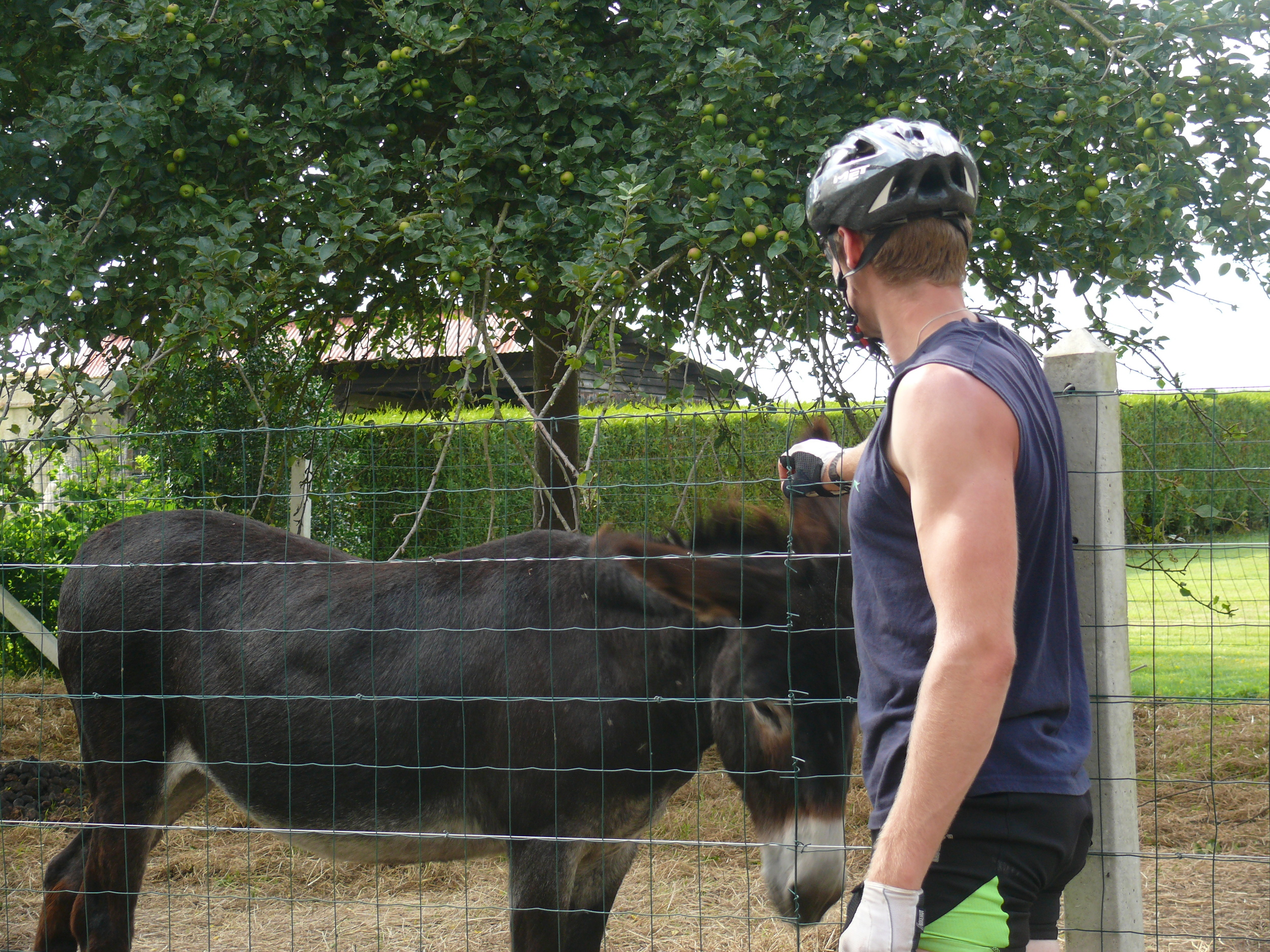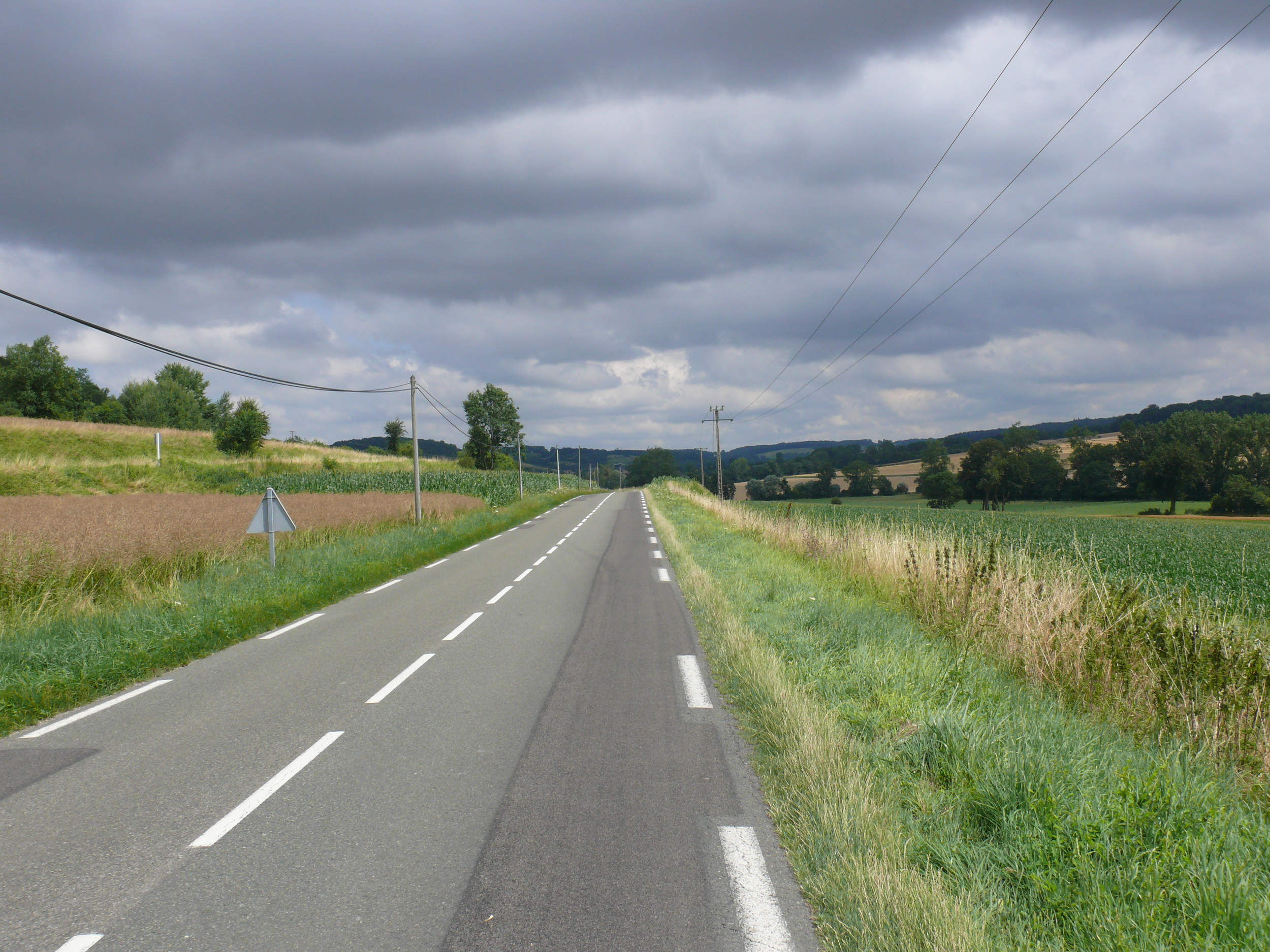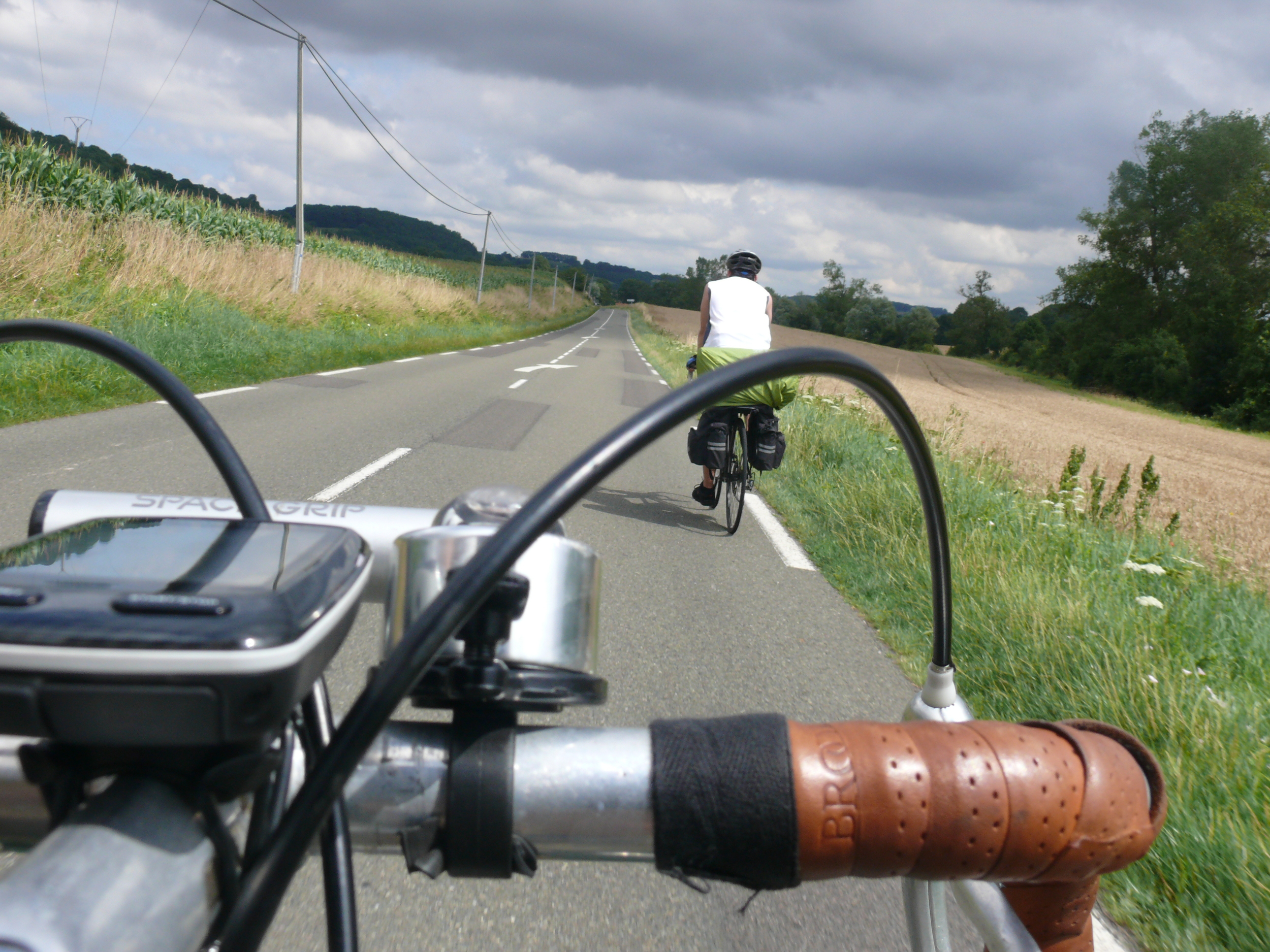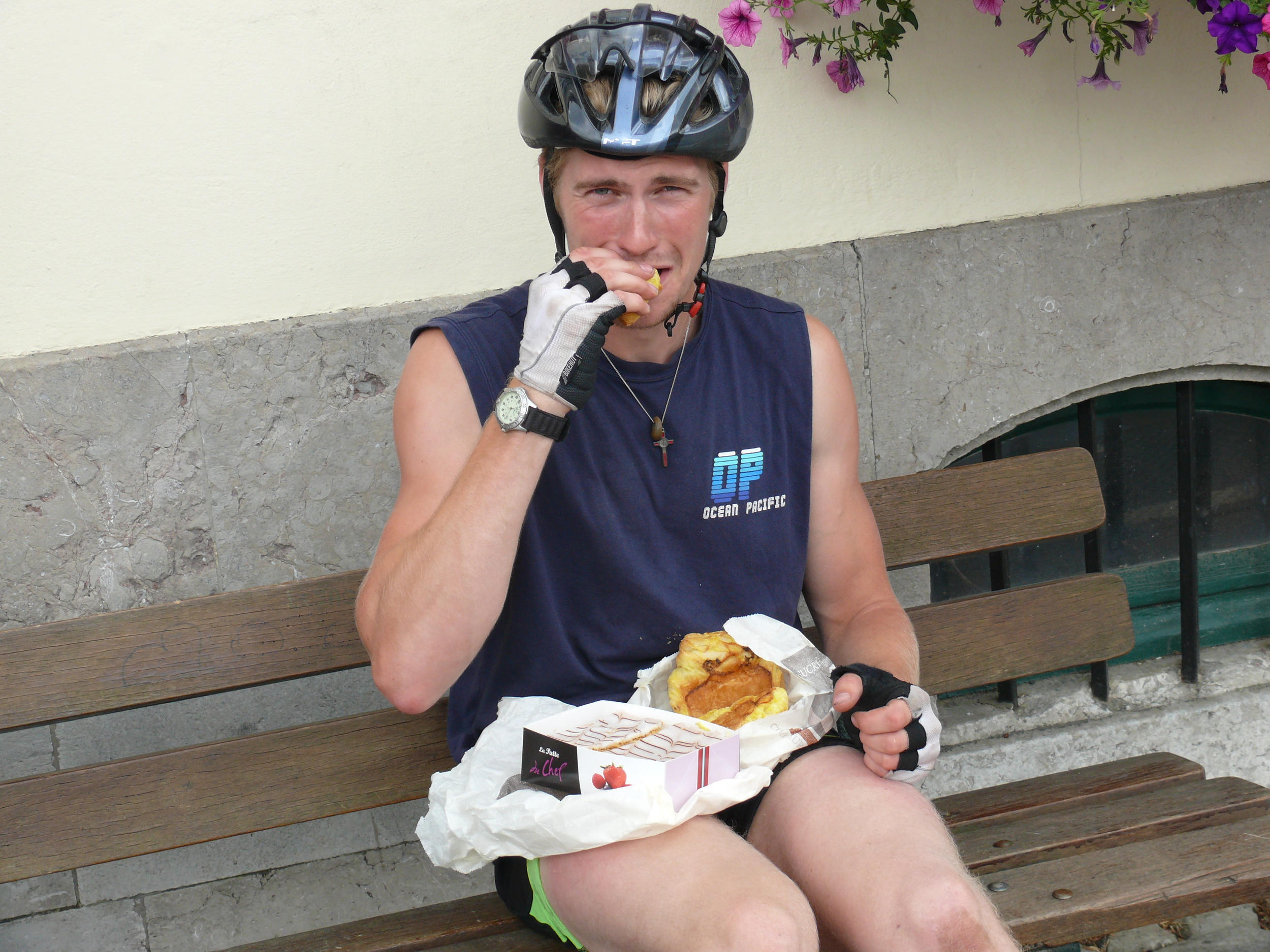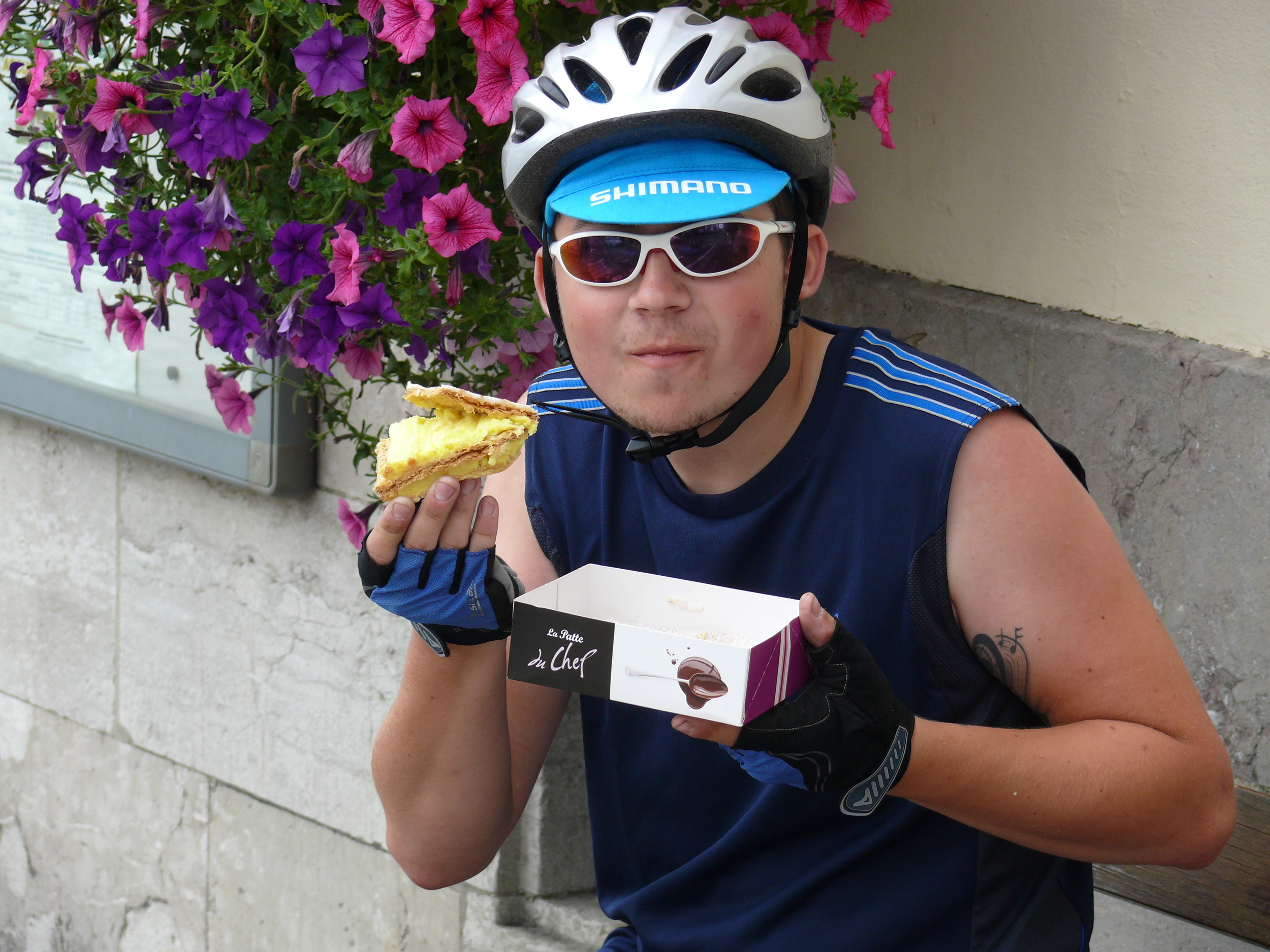 France
Once upon a time a young fool crossed the channel in search of new lands, prosperity, wisdom and mostly all butter croissants….This is a tale of disaster, disaster and…you guessed it….disaster. However, this is also a love story, a page by page account of falling in love with my bike….but mostly disaster.
Three years living a monastic life within the confines of the Royal Holloway University of London library had ensured that upon graduation I was hungry to fully ignite my thirst for adventure.
Cycling across America...swimming with sharks In Australia…….trawling the African Savannah……exploring the cultures of Asia…..visiting the north….and south pole.....kicking back in New Zealand…..all of these things…..were….far too expensive.
It's the horrific paradox…you've graduated…entering the world with complete freedom…a million and one aspirations, hopes and dreams flooding through your mind. However, you've just come out of three years of uni and unless your dad's name is Ralph Lauren…you're absolutely, full heartedly, undisputedly, irreconcilably bloody well brokeeee.
Not being deterred I began to sell all my "unnecessary" possessions. I saw it as a cleansing, spiritual process, my parents viewed it as me selling all my stuff not considering the consequences. Despite their ridiculous concerns, the Ebay'ing of thevast majority of my possessions was a huge success, I rose an almighty…..£260……I know….pretty eye watering! So, I hear you ask, what did you do with that tremendous tower of English currency…..organise a space flight to the moon….start my own oil company…..buy an island…..no. That would've been too easy. Instead one night at band practise, me and my mate Adam booked a ferry crossing from Dover to Calais. Costing a mere £40.82 for a return ticket, we were set to begin our adventure. We had left ourselves just ten days to prepare. It was good to know we had planned nothing and faced pretty much imminent disaster.
I'm not going to lie we booked the ferry not considering how long it gave us to prepare. "….£40 return that's a bargain….lets book it and not think about the consequences". So sounding like we'd just booked to run-away together…we high fived each other and gazed deeply into one and other's eyes…this was not….however…romantic….more the horrendous stare of realisation. "Maybe we should check the diary to see how long we've got to plan," the euphoric melancholy of a few seconds before drifting from Adam's face into a look of bereavement and fear. "…ten days…..I have nothing for a trip like this…."…"don't worry my friend….that's nothing that a trip to Sports Direct wont fix. " Thus, with a plan only comparable to the wooden horse used to sack Troy, we left the house for the metropolis of wonder that is Sports Direct. There is no need to go into specifics, but our visit produced fruits equal only to the Ambrosia devoured by the Olympian Gods. Then we made our way to the equally awe inspiring Asda...first aid kits were paramount, there was no doubt that these would be essential. We aimed to find the ones with instructions and a nurse, this would hopefully comprehensively cover our complete absence of first aid knowledge. However, when discussing how many packs of Pepper Pig bruise soothers we should buy, we soon came to realise that our expectations may have been slightly ambitious. That said the twelve packs of Asda value muesli bars would be essential to our survival.
The days stormed passed like the opposite of watching all three extended versions of Lord of the Rings back to back…..yep, that fast. Yet, on the night before departure, it appeared a miracle had taken place. Stepping forth towards the bikes…like the holy men at Jesus' crib, we laid out our offerings….a vast array of the tackiest and most hateful brands of disappointment available to human kind. We proceeded to loading the bikes; placing all the weight on the rear of these completely unsuitable tourers, was the perfect way to drive one final Tetanus ridden nail into our shared coffin of a cycle touring apocalypse.
Of course the most important pre-requisite of any sporting event….arguably even more essential for long distance cycle touring….is a good nights sleep. Thus, in good fashion me and Adam stayed up till 3am the morning before our 4am wake up. Our complete negligence of time management however was the result of a more severe demon….the realisation that fully loaded our bikes were completely unmanageable…I mean….we couldn't even lift them!
My bike was constructed circa 312 AD during the reign of Constantine the Great, whilst Adams bike was a through and through sports bike with about as much weight bearing ability as a young ferret. In other words, the sheer amount of pressure on my Late Antique relic and Adam's wheeled ferret would explain a great deal of the problems endured throughout this trip.
Nevertheless, by some miracle we made the ferry. Once aboard we carefully positioned our bikes in the ferry's allotted bicycle area. We then decided to take off all our panniers and take them upstairs with us, just incase anything went walkabouts….which in hindsight would have been unlikely…considering no-one's allowed into this area after the ferry departs. So in true completely useless fashion we burdened ourselves with all our luggage unnecessarily up the tight, winding and horrifically congested stairs to the top deck, by which point we were knackered and had infuriated pretty much everyone on the ferry. I genuinely wondered whether P & O would make us walk the plank!
But soon, despite all the odds we had disembarked in France! We raced down into the port overcome by a feeling of euphoria, swerving from left to right in excitement…completely oblivious to the large HGV's flying up behind us. " Lets aim for a fairly relaxed fifty miles!! ". We raced into Calais like bats from the very depths of hell. The miles sped past at an almighty rate..." 50 miles....hu...why not 100?!" Howevvvverrr, just 26 miles from Calais we were setting up camp! We were pathetic. Leaving Calais we had felt like the heroic figures of Greek mythology, racing into the unknown like Jason and the Argonauts....by Wimereux we had morphed into what i can only imagine resembled Jason's decrepit grand parents!
Fifteen hours later we arose! We packed up and made for the local patisserie...it was at this precise moment that i developed an unhealthy obsession with pain au chocolats and Croissants...no you don't understand...i mean i became a patisserie munching monster. That morning i had three...by the end of the trip i kid you not i was eating ten. So laden with calories ' a ' plenty we continued on our quest. Leaving Wimereux we aimed for le Touquet. Our second day was a highlight, the roads between these two French towns were adjoined by incredible cycle highways. They were silky smooth and could be followed for most of our ride, thus it was no surprise that we had soon racked up sixty miles. However, the cycle highways....like the sirens calling Odysseus...had clouded our judgement. We had been enjoying ourselves to such an extent, that we had long passed le Touquet and were now in the middle of nowhere!
Luckily our survival instincts kicked in, within seconds we had transformed from weary tourists into hardened marines. Following standard military protocol we headed for the nearest Lidl's for Cheese, ham and Baguettes. After demolishing another Calorie feast, we were shocked when Lidl staff informed us we could not camp on the shop floor. Our military expertise had failed us, forcing us to seek shelter elsewhere. Hope was not lost, we found signs for a campsite and decided that was our best bet.
Annoyingly the signs had been put up by some form of half man half tadpole zombie spawn, as they simply led us deep into the French countryside and then disappeared. Fortunately, i was able to locate a small village with my Garmin Edge 800, where by some miracle we came across the most idyllic campsite. We pitched up, showered...applied errr ...cough...Benpanthen...cough where appropriate...and finally kicked back for the evening. We lay on the grass with a coffee admiring the tremendous thunder and lightening storm that raged in the distance. It was beautiful...hopefully it'd gradually move in our direction whilst we slept, as our tent was perched next to atree in the middle of a large expanse of open ground...alongside two metal bikes. I'm pretty sure if it did strike the autopsy would concluded suicide....we couldn't have more efficiently constructed such a lightening inducing death trap... Sweet dreams.
I had a greats night sleep...that is....i can only assume a polar explorer....pitching up without a tent or sleeping bag....completely naked.....would have said they had slept reasonably. It was freezing. The fact i only brought a sleeping bag liner...not an actual sleeping bag...probably exasperated the problem....but for that i could only look in the mirror and give myself a well deserved slap. Note to self. SLEEPING BAG YOU DERANGED FOOL!!!. Nevertheless, i was alive. Just. Time for a hot shower and porridge...oh and a puncture....my favourite!
Despite our slow start this ended up being an amazing day. We avoided main roads and instead took an incredibly scenic....and hilly....route towards Dieppe. However, the two of us weren't phased by the gruelling inclines, we were too busy enjoying the breath taking scenery....oh and the huge descents!!
The next day we only managed fifty miles due to the increasingly hilly coastline. We reached the coastal town of Le Fecamp around eight in the evening and settled down in another gorgeous campsite. The camp was actually full, but the owners had a small plot they reserved for hikers/bike tourists, pretty cool.
The previous morning i had woken up with a very uncomfortable pain in my left calf, as a result i had spent the whole day wincing up the hilly French coastline. Thus, the next day we hoped for plain sailing, laughter, rivers flowing with croissants, a fifty mph tail wind and of course all down hill...oh and that small fifty cc engines had been attached to our bikes during the night by the bicycle touring fairy. ok, so we may have been asking for a little much, but i'm pretty sure we didn't ask for this...
It may come as a surprise that having pretty much all the weight on the front pannier did mess a tad with the bikes handling....as in....if you turned.....it was like children hanging off either side of the drop bars. It would have probably been easier to cycle backwards. Nevertheless, i embraced this new set up and only moaned...like...every ten feet or so......
Don't get me wrong i was quite getting used to my nose laden tourer. Nevertheless, there was a good chance that whilst flying down one of the numerous costal descents my front pannier would snap, ram into the front wheel and send me flying faster than the Hadron Collider! With the vision of myself pancaked on the French tarmac like road kill we decided it was probably sensible to make our way gradually home. This provided ample time to catch our ferry crossing....oh and allow time for any other disasters....andddd it just so happened that we had quite a treat in store.
As far as the ride was concerned it was a good day and we clocked over sixty miles. Thus, we rejoin our young warriors....ok....so more like single cell amoebas, settling down for the night in a bargain, three euros a night, campsite in the coastal town of Le Treport! However this was not before we had gone back down the huge hill from the campsite to the port...attached a huge bag of shopping to my already completely overwhelmed front pannier and precariously cycled back up at literally one mile per hour. " Lets get a huge food shop, stick it all in one massive unstable bag, then hang that bag from the front of my bike....because there's clearly not enough weight on there already. Then why not cycle this horrendous nose diving barge back up the nigh on vertical hill from the port to the campsite......" Great.
All seemed well, we had charged all our essentials, eaten a Nutella feast and got into bed ready for a restful nights sleep. At this point, i'd like to highlight that after a few evenings of light showers, we had concluded that the inner layer of the tent was completely waterproof and therefore we didn't need to attach the outer layer. Hence, it will thus come as no surprise that we woke that night to water streaming through the roof. I jumped out of the tent and literally threw the secondary layer over the tent. The next day we woke up and discussed how we had narrowly avoided disaster.
At which point the heavens opened and soaked everything. We desperately packed everything and tried cycling to the next town, but it was no good. The day ended in a twenty mile round trip back to Le Treport. Obviously we couldn't face the shame of returning to the campsite from the previous night, so we found somewhere with hot showers just up the road.....pretty embarrassing. France's wettest day of 2013....actual fact...had beaten us!! Finally, after a hot shower and some improvised tent drying procedures, we were ready to retire to our drenched sleeping bags!! Night night.
The next morning we packed down sharpish and hit the road. Things were going swimmingly. The miles disappeared and we'd soon racked up over fifty five, there wasn't one bad omen in sight......oh apart from that skull nailed to a wall........Bloody skull...just a few miles down the road Adam's spoke snaps! The sheer amount of weight on the rear of his bike meant that the broken spoke caused the whole wheel to buckle.....luckily my bike had been loaded far more sensibly....with all the weight on the front!.....IDIOTS.
"....well lets get the spoke tightening tool and at least try and improve the severe buckle....oh we appear to have left it at my house....in England." We tried using a pair of pliers, but they were little help. We ended up having to crawl at about five miles per hour till we reached the next town.....fifteen miles away. When we arrived i managed to find a backstreet bike shop that did their best to make Adam's bike rideable. We then made straight for the nearest campsite. It had been a long hot day, it was nice to finally get some rest....well at least till around midnight, at which point i enjoyed a few hours of throwing up. I have no idea why, i'm going to presume it was the work of the Olympian Gods....of course.
Despite spending most of the night throwing up, i woke up feeling refreshed and ready to get on the bike....ha ha ha that was a joke. I felt bloody awful. Nevertheless, we packed up quickly and hit the road one last time! Adam's buckled wheel did marginally slow down proceedings, but by Bicycle Touring Apocalypse standards things were going well and we'd soon covered twenty five miles. " Things were going well ", yes they were....until....once again the Olympian God's decided Adam hadn't suffered enough and thus smited another of his spokes. You've seen the damage done by one spoke on the previous page.....with two fractured spokes we were basically doomed....but not beaten.
We decided to push on at around three miles per hour....for the next twenty miles! Adam's bike was almost unrideable, hence we decided to ignore the sat nav and take the most direct route to Calais. Unfortunately, the most direct route meant sharing the roads with the huge HGV's flying in and out of the port, that was a pretty terrifying experience! Nevertheless, that evening we had arrived, we even made an earlier ferry. The sense of achievement was truly biblical. Bikes board first; i raced onto the ferry in front of the waiting vehicles, only so i could then turn round and watch Adam perform the slowest embark in history, on what was pretty much a square rear wheel....it was hilarious!! Needless to say, I'm a good friend.
As the ferry departed, we watched France slowly disappear on the horizon. To many this trip would have been perceived a horror story, but to me it was a love story. I've always been obsessed with the notion of bike touring and there was every chance that France could have fractured this idealised perception, but it did quite the opposite. It may have been a very modest tour, but i had enjoyed every moment of it. It didn't matter whether it was pouring with rain, if we had punctures, if the bike was falling to pieces. All that mattered was rising to every challenge and relishing every moment of adventure. " Adventure "....the sense of the unknown....not knowing what's round the corner.....no amount of money can buy such a feeling in my opinion. Within a month of being home i was planning my next trip, of course on a pound stretcher budget. So for now " au revoir "....but keep your eyes peeled as in June 2014 the Apocaloon will be once again disturbing the economic, social and political hemisphere as i traverse John O'Groats to Lands end.